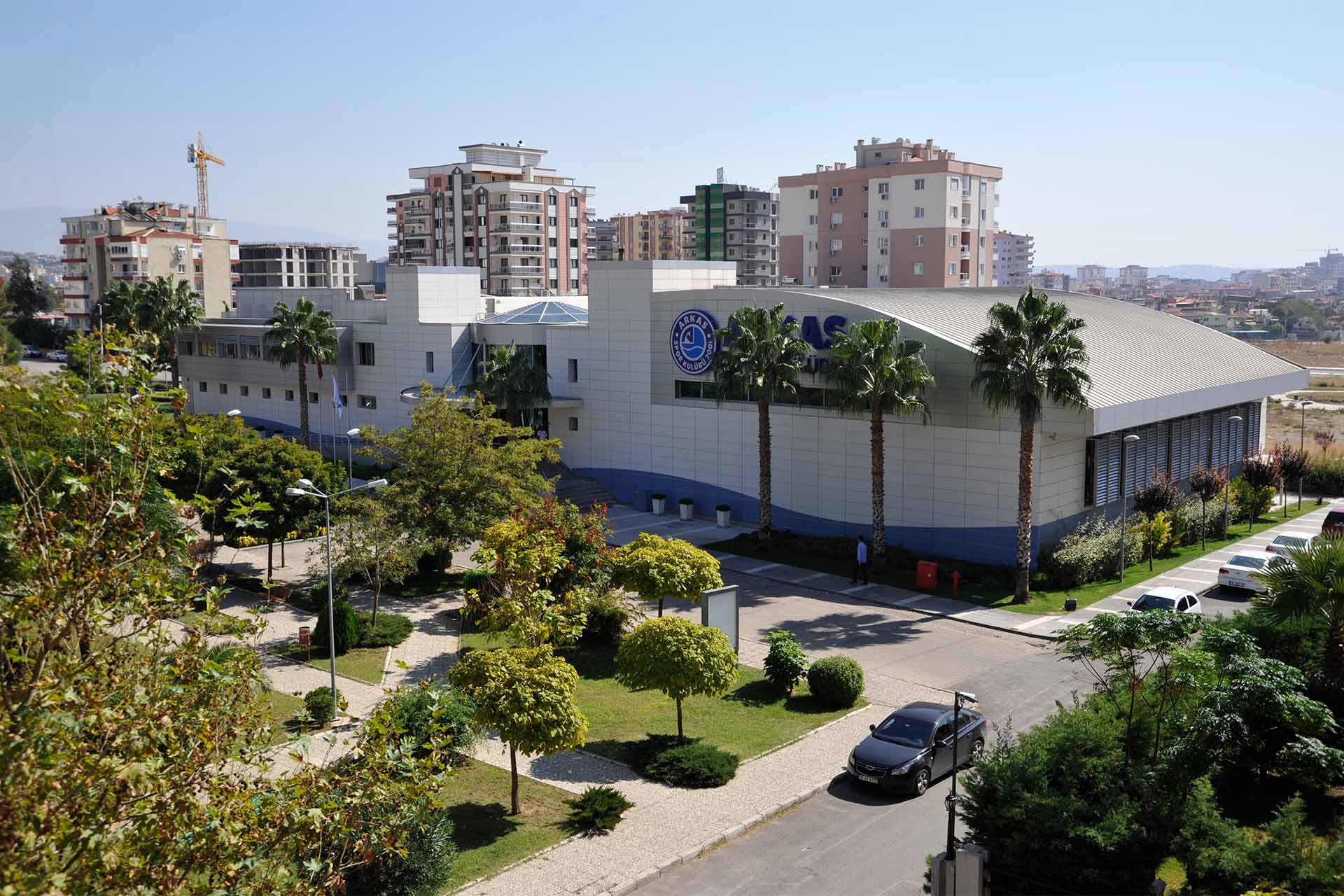 Young performers are trained at Arkas Sports Facilities
A champion in the Men's 1st Volleyball League for the last two seasons, Arkas Sports has completed the construction of the Arkas Sports Facilities in Karşıyaka – Örnekköy. With the goal of raising the bar a little higher with every victory, Arkas Sports will be instilling the Arkas Sports culture in young talent at the Arkas Sports Facilities, which will contribute to the development of Turkish sports by raising a generation of healthy athletes. Built on a total of 3,000 square meters, the complex has two sports arenas, one of which has grandstands, and provides all of the technological equipment athletes need for improvement.
Arkas Sports embarked on its journey with the slogan "It all begins with a dream" and once again demonstrated the importance that it places on training upcoming athletes and its awareness of social responsibility by opening the Arkas Sports Facilities, which were started in 2006.
The opening ceremony for the Arkas Sports Complex, which is located on 3,000 square meters in Karşıyaka – Örnekköy, was held on on February 8th, attended by Izmir Governor Sayın Cahit Kıraç, the Mayor of Izmir, Aziz Kocaoğlu, Vice Governor Fahri Aykırı, the Mayor of Karşıyaka, Cevat Durak, the President of the Volleyball Federation, Erol Ünal Karabıyık, Chairman of the Arkas Holding Chairman Lucien Arkas and Arkas Sports Vice President, Bernard Arkas, as well as members of the Arkas Sports Board of Directors and other guests.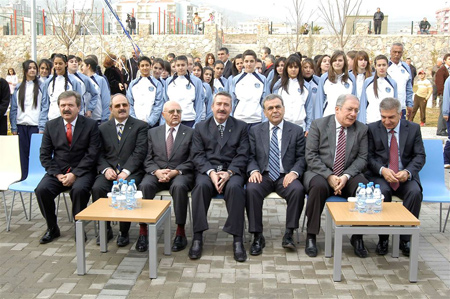 In his remarks at the opening ceremony, Arkas Sports Vice President Bernard Arkas drew attention to the fact that in order to make Izmir more famous, sporting infrastructure is as important as economics and social life.
"We must instill in Izmir an understanding of sports and success that does not revolve only around football. Izmir could be a volleyball city like Modena in Italy. We should also encourage water sports like swimming and sailing which suit the character of Izmir very nicely. Success has transformed Arkas Sports into a city club with a significant following. The support of the local press has also played an important role. It is the duty of the public and private sector to create conditions which allow our young people to be more involved in sports in order to protect them from bad habits. This is our responsibility toward society."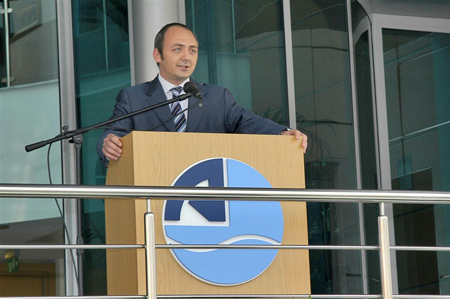 Almost 700 Young People Are Able To Practice Together
Since 2001, when the club was given its name, Arkas Sports has operated with the understanding that part of its responsibility was to keep young people away from bad habits and direct their energy towards sports. Its identity as a "city club" is due to its many successes and this is now solidified with the new facilities.
Founded with the goal of achieving even greater victories in Turkish leagues and in Europe, the facility is large enough for almost 700 Arkas Sports young people to practice together. The Arkas Sports Complex also has the technical equipment necessary to conduct conditioning and medical check-ups for players on the A team.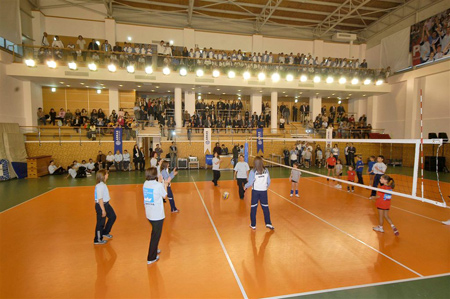 Future Players Are Being Trained in this Facility
In order to contribute to the development of Turkish Sports and raise up exemplary athletes, Arkas Sports has always made training future athletes a priority and in these facilities it is training over 400 young athletes.
There are also a total of 140 athletes in the men's 3rd league team, amateur adult women, youth, junior and little league boys and girls teams, all striving to move up to the next level in this facility where 200 people take part in volleyball training schools.
The Success of Junior Athletes in 2007
In 2007, Arkas Sports managed to finish the season in champion style with the Junior B Men's team winning the Turkish Volleyball Champion, the Junior A Men's team placed second in the Volleyball Championship and Arkas Sports moved up to the 3rd  league in the amateur group, demonstrating just how well its junior varsity program is performing.
In 2007, the Arkas Sports Swimming team participated in competitions organized to celebrate the navigational holiday with 48 athletes aged 6-7-8, who won 22 medals in various age groups and styles. Arkas Sports has not only proven that it is a force to be reckoned with in swimming, it has achieved a number of successes in sailing and windsurfing as well.
What does the 3000 m2 Arkas Sports Complex have?
Two sports arenas, one of which has grandstands
Yoga and Fitness Salons
Rooms for Referees, Trainers and Doctors
Accommodations and recreation rooms for athletes
Sauna
Sports Equipment Sales Office
Physical Therapy Center
Conference Room
TV/Recreation Room
Cafeteria and dining hall