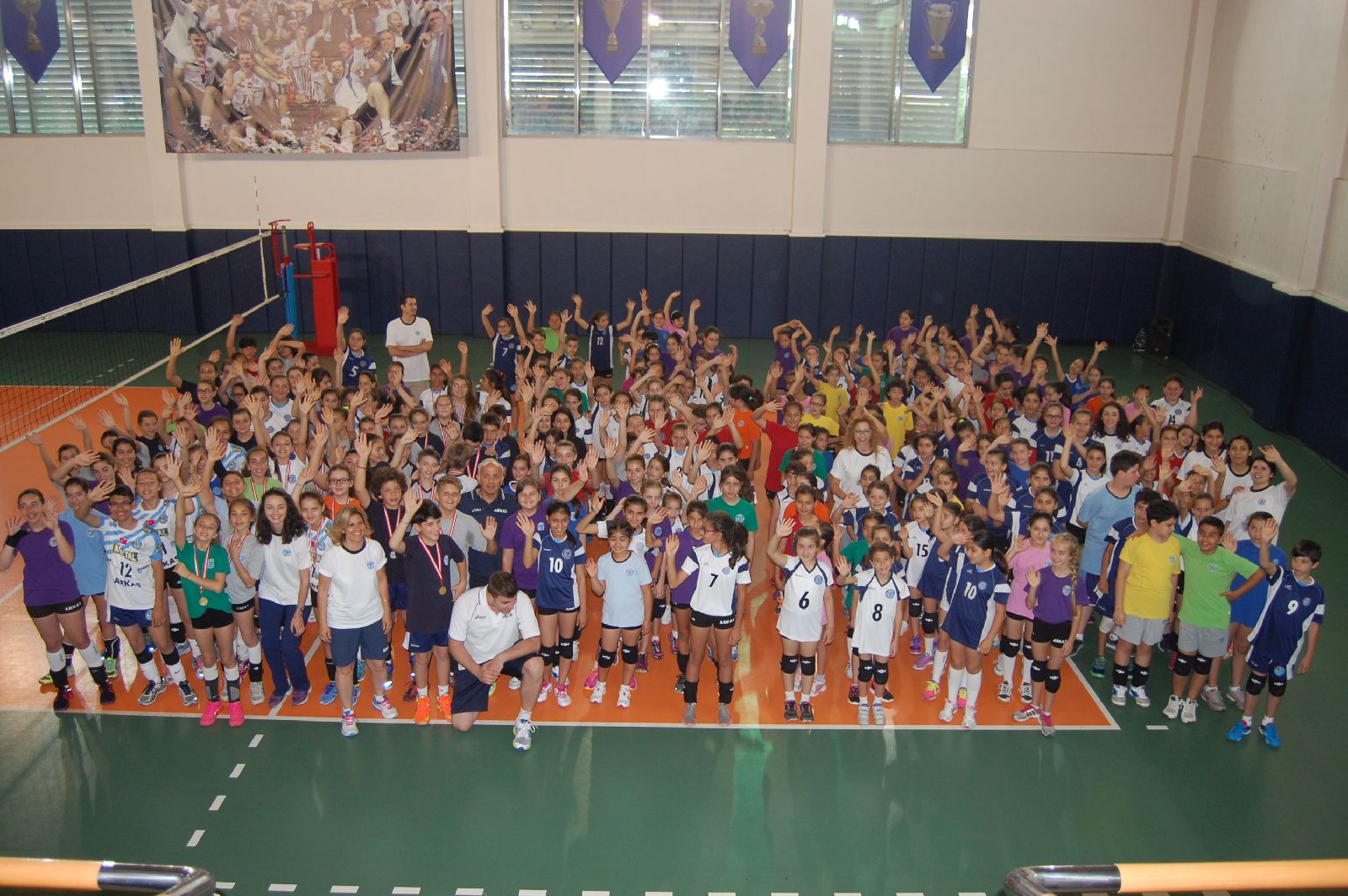 The purpose of our volleyball sports schools is to build up our club's infrastructure by training up future stars with strong foundations. As we teach the sport of volleyball, our goal is also to increase the success and quality of life for our students throughout their whole life, to teach sportsmanship and discipline and to help them build a strong, well-conditioned body.
School Schedule
Our sports schools continue all year long. Our experienced trainers teach classes on Saturdays and Sundays from 9:30 am to 2:00 pm at the Arkas Sports Facilities in groups divided according to age and gender. Any student aged 6-16 can register for our classes and we do not make any requirements regarding physical characteristics or height. All you have to do to register is bring 2 photographs and fill out a form.
In order to build team spirit, uniforms are required at practice sessions in the Arkas Sports Club Volleyball School . Shirts, shorts, tights, sweatsuits and a wide variety of sports equipment are custom-made for volleyball school students and anyone else and are sold in the Arkas Store.
For more information about bus routes for our sports school, you can call Hikmet Mengen at (90 232) 399 30 09.
Swim Schools
Our swim school was opened in the beginning of 2007 at the Alsancak Atatürk Swimming Facility and currently provides training for approximately 140 swimmers of different age groups. Most of the swimmers who train at our school are children who have just started to swim or who are currently learning how to swim. Our young children's team consists of approximately 50 swimmers who are preparing for competition.
School Schedule:
Monday – Wednesday – Friday
2:00 pm – 3:30 pm (age 11 and up)
4:30 pm – 5:30 pm (age 6 – 10)
Saturday – Sunday
10.00 am – 12.00 pm (age 6 – 10)
(Bus service is provided for transportation to weekend training sessions)
For more information and information about bus routes for our sports school, you can call Figen Gençuğur at (90 232) 464 17 52.